Choose self-development and education!
"Tell me and I forget. Teach me and I remember. Involve me and I learn."
From October 1 to October 6, 2023. seniors participating in the "Senior open to the World" project No. 2022-1-PL01-KA122-ADU-000071920 had …
As the old Polish proverb says: "All good things come to an end" – and so it was this time. …
Our design journey was a unique experience that brought us a lot of knowledge and unforgettable moments. If you are …
Foundation Smart
The Education Foundation SMART was established on the basis of a notarial deed executed on 15 January 2019 by the notary public. The Foundation is governed by the act of 6 April 1984 on foundations and other acts generally applicable by Polish law and based on the foundation's statute. It works as an institution which main task is to support schools and educational establishments.
Internships in the EU
Thanks to numerous contacts with companies and institutions, we offer our students the chance to participate in internships in enterprises from all over the European Union.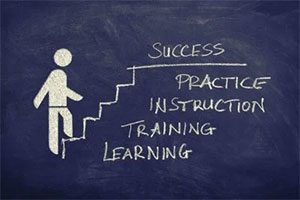 Courses and training
We organize a wide range of training courses and increase the knowledge and skills enhancement participants.
Improving the quality of education
We constantly undertake activities consisting in planning and carrying out activities aimed at improving the quality of work of schools and educational institutions.